Configurations
——————————————————————————————————————————————————————————————————————————————–
TAIWAN INDEX BOX     U.S.A Synchronical Belt   SIEMENS MOTOR
U.K. Renold Chain      JAPANESE GRIPPER    Becker Pump
——————————————————————————————————————————————————————————————————————————————–

DIEBOARD& STRIPPING BOARD STANDARD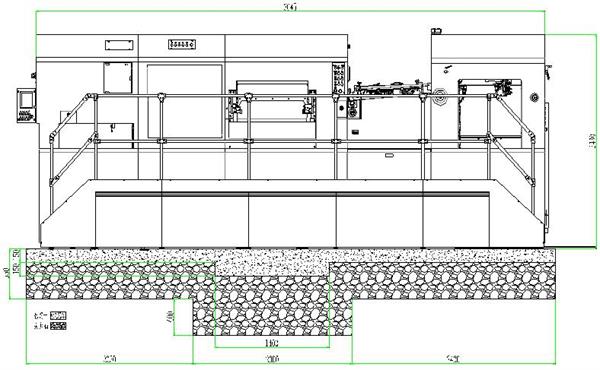 FlOOR LAYOUT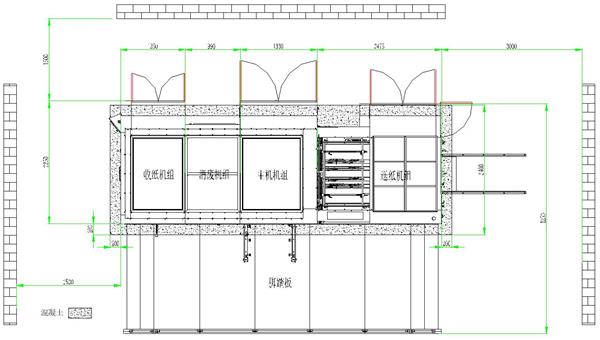 FLOOR PLAN
——————————————————————————————————————————————————————————————————————————————–
Delivery Unit
Adjustable braking brush controlled by AC motor help to unload paper from gripper and piling up paper in higher speed and perfect alignment .
Delivery pile height is up to 1050mm.
Photoelectric devices preventing over-ascending and over-descending of delivery paper pile
Pile can be counted by optical sensor (standard).
The whole machine can be adjusted by 10.4 inch touch monitor in rear side
Auxiliary delivery rack is configured for non-stop delivery.
Electric Parts
Electronic detectors, micro switched and photoelectric cells controlled by PLC on entire machine
Omron Electronic cam switch and encoder
All the major operation can be done by 15 and 10.4 inch touch monitor.
PILZ safety relay as standard ensure highest safety standard.
Internal inter-lock switch fulfill CE requirement.
Applies electric parts including Moeller, Omron, Schneider relay, AC contactor and air breaker to assure stability in long run.
Automatic fault display and self-diagnose.
Installation Data
     ——————————————————————————————————————————————————————————————————————————————–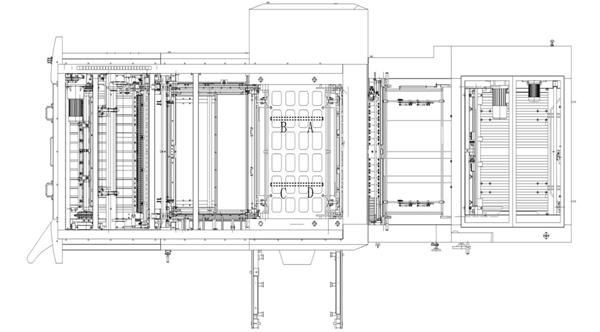 Main material
——————————————————————————————————————————————————————————————————————————————–
Paper                      Cardboard                 Heavy solid board 
Semi-rigid plastics           Corrugated board            Paper file
——————————————————————————————————————————————————————————————————————————————–
Application Samples